We built our own recruitment agency based on a clear, comprehensive, and easy-to-use website. So, we decided to share our secret. Here's how we can help you create an efficient, effective and attractive recruitment website for your business.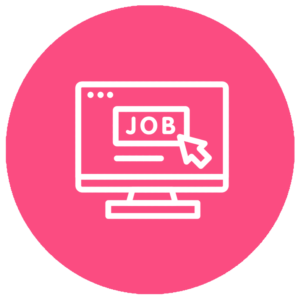 You explain your business, your brand and the clients and candidates you are targeting. We will bring it all together on a custom-built website.
You may be a start-up agency, or an existing business with a database of thousands of contacts. Either way, we will create an efficient and effective website that transforms your online presence and your bottom line. We can incorporate any technology you currently own or create everything you need from scratch.
The result will be clear, relevant, and impactful, using all the latest technology available.
However great your site looks, it's only a hook to ensure that people read the text.  That text needs to combine art and science.  On the one hand, it needs to tell your potential clients and candidates exactly what they need to read.  On the other, it needs to appeal to complex search engine algorithms. And just to add even more complexity, those algorithms change regularly!
We work with a team of award-winning web copywriters to ensure that you get your message across in the punchiest, way possible.
The most important element to bear in mind here is that the requirements for great SEO are constantly evolving.  Someone who build a website that rose to the top of Google last year will have to use different techniques to do so now.
The algorithms keep us on our toes!  It's our job to know what's in and what's out.  Whether, for example, it's currently preferential to show video content, or to focus on upload speed.  Whether site frames are setup for SEO or whether content is written with the right combination of key words, sentence length and sub-headings.
Whatever the current requirements, we'll build your site to meet them, and will ensure that it is agile enough to adapt without huge changes when the algorithms change yet again!
Sadly, you are not the only growing recruitment agency out there. This is a growing sector, and the competition comes to a head online.
Our research shows us that the missing link in many business plans is the importance of a string brand. That's not as easy to measure as SEO, but it's a real differentiator. Clients and candidates will begin to trust you if your marketing materials and online presence speak the same language you use on the phone, and the service reflects your values and the philosophy on your 'about us' page.
We will ask the right questions and use the right designs, colours and language to ensure that your business presents a strong, consistent and differentiated brand targeted to your core market.
Please provide your details below.